Even before his death on Tuesday September 13, Jean-Luc Godard was already a legend.
Inventor of forms, unclassifiable creator, author of a work of nearly 140 films, all formats combined (by himself, Breathless deserves a few chapters!), he is the one through whom cinema was able to enter modernity and decompartmentalise. We can never thank him enough for that.
A film to remember the Godard revolution
But in 1967, Jean-Luc Godard was perhaps even more than that: a real star. However, quickly, everything will fall apart: his film, The Chinesefilmed with his young fiancée Anne Wiazemsky, displeases, and the honeymoon between the young filmmaker and success pales.
It is at this precise moment that Michel Hazanavicius, with Le redoutable, catches Jean-Luc Godard, this in-between between glory and fall.
Perhaps because this situation of creator in crisis, Hazanavicius knows it? After the huge success of his Oscar winner The Artist, his next film, The Search, has indeed disappointed to say the least. By adapting the book One year laterby Anne Wiazemsky, he surely recognizes himself a little in this portrait of Godard, loved, adored, extolled, then rejected with the same force…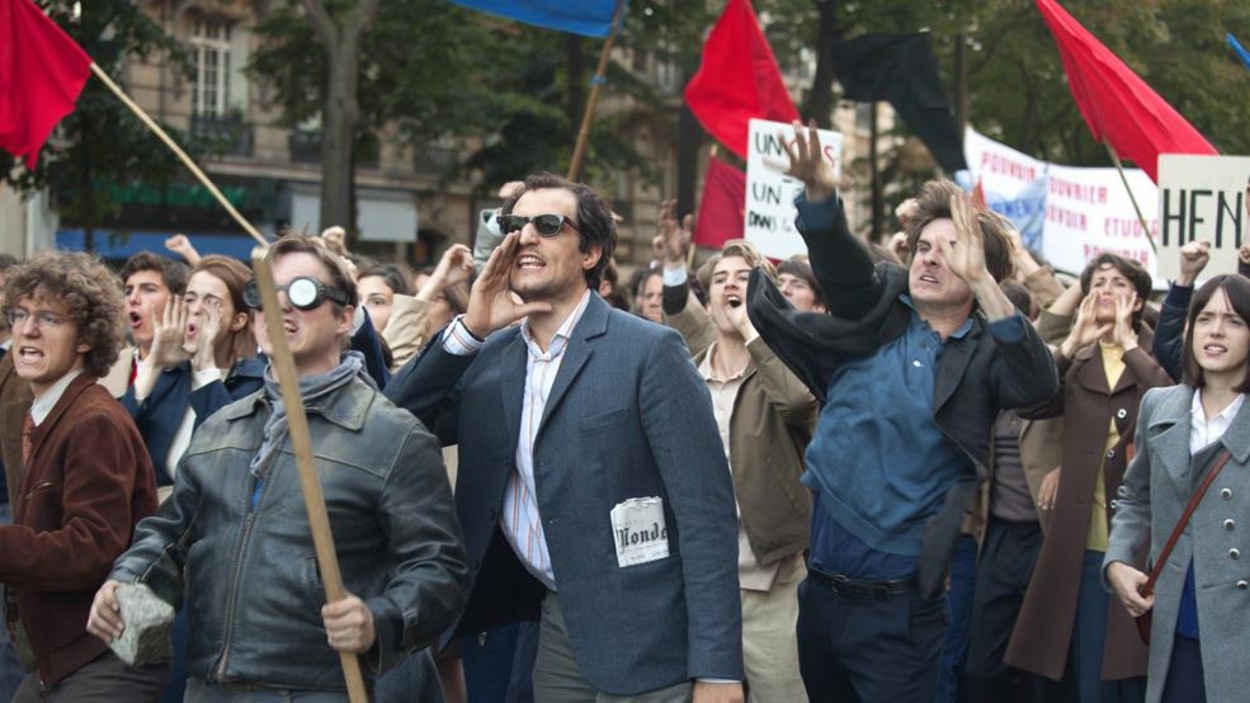 A staging to match
But fortunately introspection does not overwhelm the fearsome. And the film amuses above all with its visual approach, constantly in motion, not hesitating to play with slow motion, the inclusion of black and white sequences, off-screen narration, intertitles or frankly amusing mise en abyme ( like this scene where Anne and Jean-Luc, naked, talk together about the necessity or not of playing naked in the cinema!).
More a film of formal games than of narrative, this Formidable? Yes, probably. Because if big words (revolution,freedom, moral) are unsheathed, Hazanavicius concentrates mainly on this question:
how to translate Godard's flamboyant, complex personality, marked by both arrogance and lack of confidence, into images?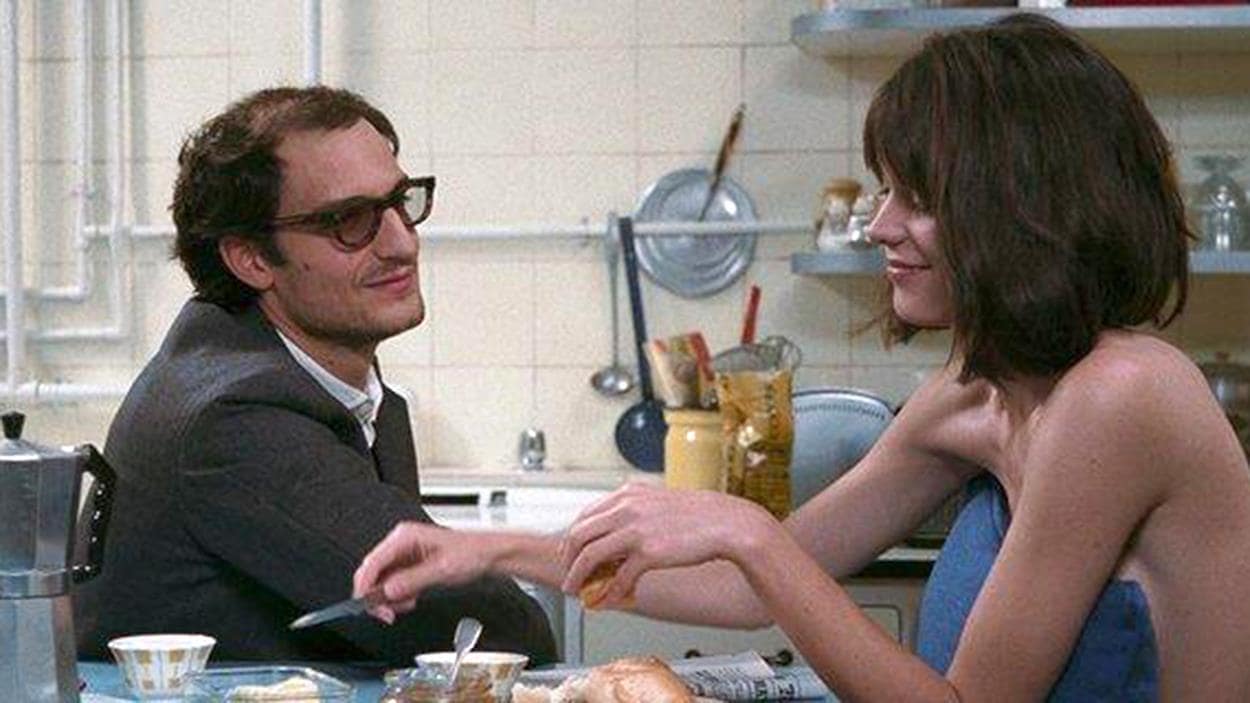 Garrel Godard : same fight
And he finds a major ally for this company: his actor Louis Garrel (at his side, it is Stacy Martin who plays his companion, more erased). Giving a whole performance, the actor indeed appropriates the myth by adopting its very particular hissing and this unique rhythm of diction which then make his acting disturbingly mimicry. Terrifying, indeed! And particularly moving in this week when the master is gone.
the fearsometo see on HERE TV on Sunday 18, at 11:37 p.m.
The trailer (source: YouTube)