Xavier Mutshipayi follows his donation
One could almost say that Xavier Mutshipayi came into the world with a pencil and a brush in his hands. The painter, based in Winnipeg, has expressed himself through art since a very young age.
Xavier Mutshipayi's style has its roots in Africa. The vibrantly colored foliage represents the warmth and joie de vivre of his native Congo. He also evokes his gratitude for the preponderant role of women in the Congolese community.
For us in Africa, the woman has a great value in the community, the education of the child, the family, it is really the woman who has a great responsibility, she is at the base of this education, she plays a great role for the future.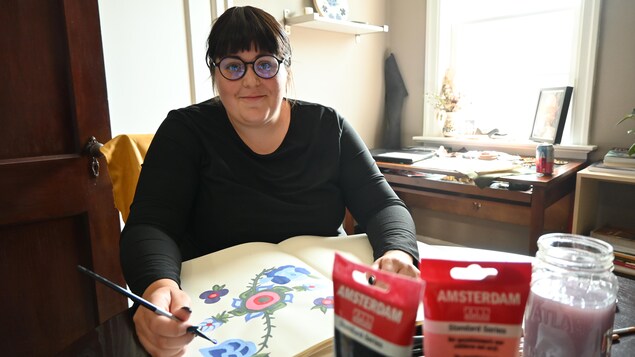 Robyn Adams mixes her art
Multidisciplinary artist from Manitoba Robyn Adams, who likes to use different mediums, integrates her Métis identity into each of her artistic projects. I used soil from my ancestors' house for one of my projects.
Painting, installations, beading, Robyn Adams draws inspiration from the works of different matriaches of the Métis community. I am really interested in indigenous traditional practices, in order to know more about my identity.
" Art belongs to peoples and not to governments. »
Art is our life, it's a way of saying things, a way we can explore, make friendships and tell the story and make room for ourselves and our community.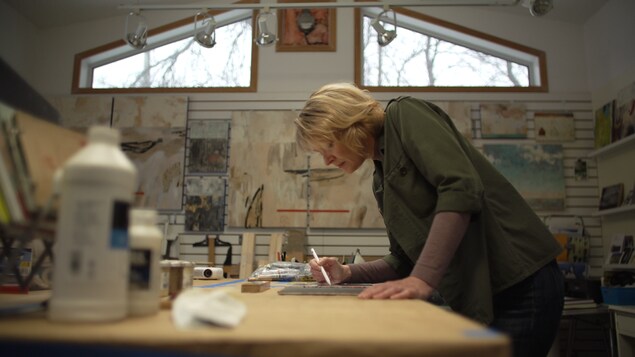 Anne Brochu Lambert: creative from mother to daughter
The very personal work of visual artist from Regina Anne Brochu Lambert touches on the sharing of knowledge between four generations of women in her own family, from her grandmother to her daughter.
When I looked at this journey of four generations of Francophone women, there was really a common thread of creativity and expressiveness that I wanted to explore.
Her grandmother Marie-Ange expressed herself through the traditional arts of embroidery and sewing, while her mother, Hermance, chose the world of literature and writing instead. For her daughter Gabrielle, creativity goes through theater and writing.
" I was very upset to hear my grandmother's voice again. »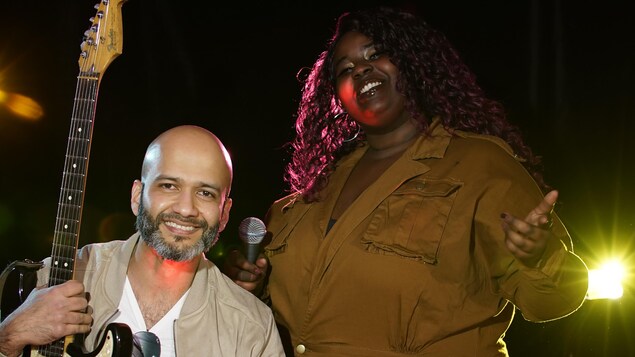 Missy D sings in her mother's language
Vancouver rapper Missy D develops her musical style by mixing African rhythms, hip-hop, rap and R&B. Recently, she realizes that she has never written songs in French.
Starting point, released this spring, is her very first mini-album mainly in French. Passionate about hip-hop culture since pre-adolescence, it's a kind of homecoming: with Starting pointshe gives herself the chance to meetin a language that his mother will understand this time.