He [François Pérusse] did so much good to people with his work and it is so little recognized that it seems that instinctively, I wanted to give it back to him. I hope people will go see the film so that it can be applauded for its talent.
It is mathematically impossible not to have at least a tenderness for François Pérusse. And if his voice and his farandoles of effects will have made generations laugh, it is this time his sad clown face that Guillaume Lambert reveals instead in his second film.
Because Pérusse will not be the comedian on duty, but rather a gloomy man, on whom all bad luck sticks, until the death of his father, who will force him to reconnect with his two brothers (Éric Bernier and Guy Jodoin), from Quebec to Niagara.
We met the director of this film written in 2018, but shot in 2021 "whose screenplay found its resonance during the pandemic, which gave it more depth, humanity: these are people who try to reconnect with with each other, to mend the broken pots".
niagarait's the story of three brothers, men in their fifties in crisis, but it's also, above all, a film about mourning, isn't it?
William Lambert : Yes, it's important to make films about mourning.
We've had a lot to do over the past two years, and this film helped me convey the idea of ​​moving on, of mourning what hasn't been accomplished, of "this is the first day of your new life.
In fact, I wrote it in 2018, right after The fortuitous scenesand as soon as I had the basic idea, I developed it with François Pérusse in mind: a man who falls, who loses everything, to the point of wanting to jump from the top of the Montmorency falls, but whose project aborts, because his father dies following a Ice Bucket Challenge [Défi du seau d'eau glacée]. I approached him with this idea, and his confidence was the greatest gift.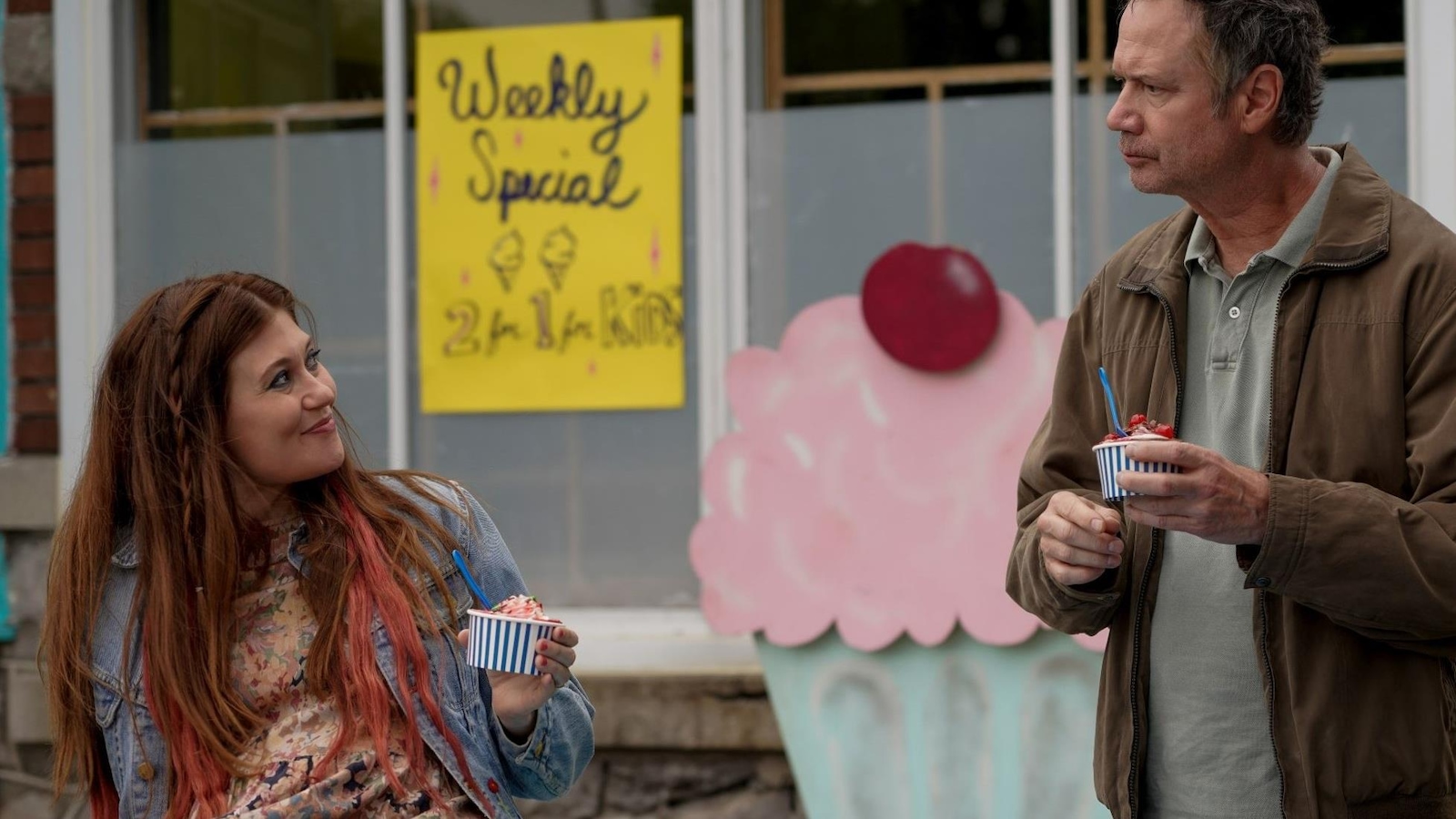 But where did the intuition to choose him come from?
GL : It's really that, an intuition, an instinct. I collaborated with him for The fortuitous scenes; he was the narrator, and his great generosity, his humanity made me discover a much deeper being than the comic character we know. I wanted to use that.
I'm very inspired by movies like Eternal Sunshine of the Spotless Mind Where Lost in Translationwhere comedic actors are revealed through drama.
It speaks to me, being myself a comic person, but who likes to reveal his emotions through drama. And then I don't like labels; I like to navigate between comedy and drama. It takes actors who have great sensitivity and great intelligence to do that, and François is one of them. I never doubted. He entrusted his talent to me with blind trust and I felt a great responsibility. But when I realized he had a background as a musician, it was very easy. An actor like Guy Jodoin works a lot with the Method acting; he took hairdressing courses, he went to a vineyard to find out how the harvest works. But for François, I gave him musical notes, and he understood the score, he worked on the rhythm. Éric Bernier is a dog that we let go in a bowling game, and then we adjust. We often believe that comedy hides the actors, I believe that it reveals them.
And then, these actors hadn't had the chance to do a lot of cinema when their faces are so cinematic. And there was a part of tribute to what they represent for me: Eric with All on meGuy with Captain Patenaude, the whole career of François Pérusse.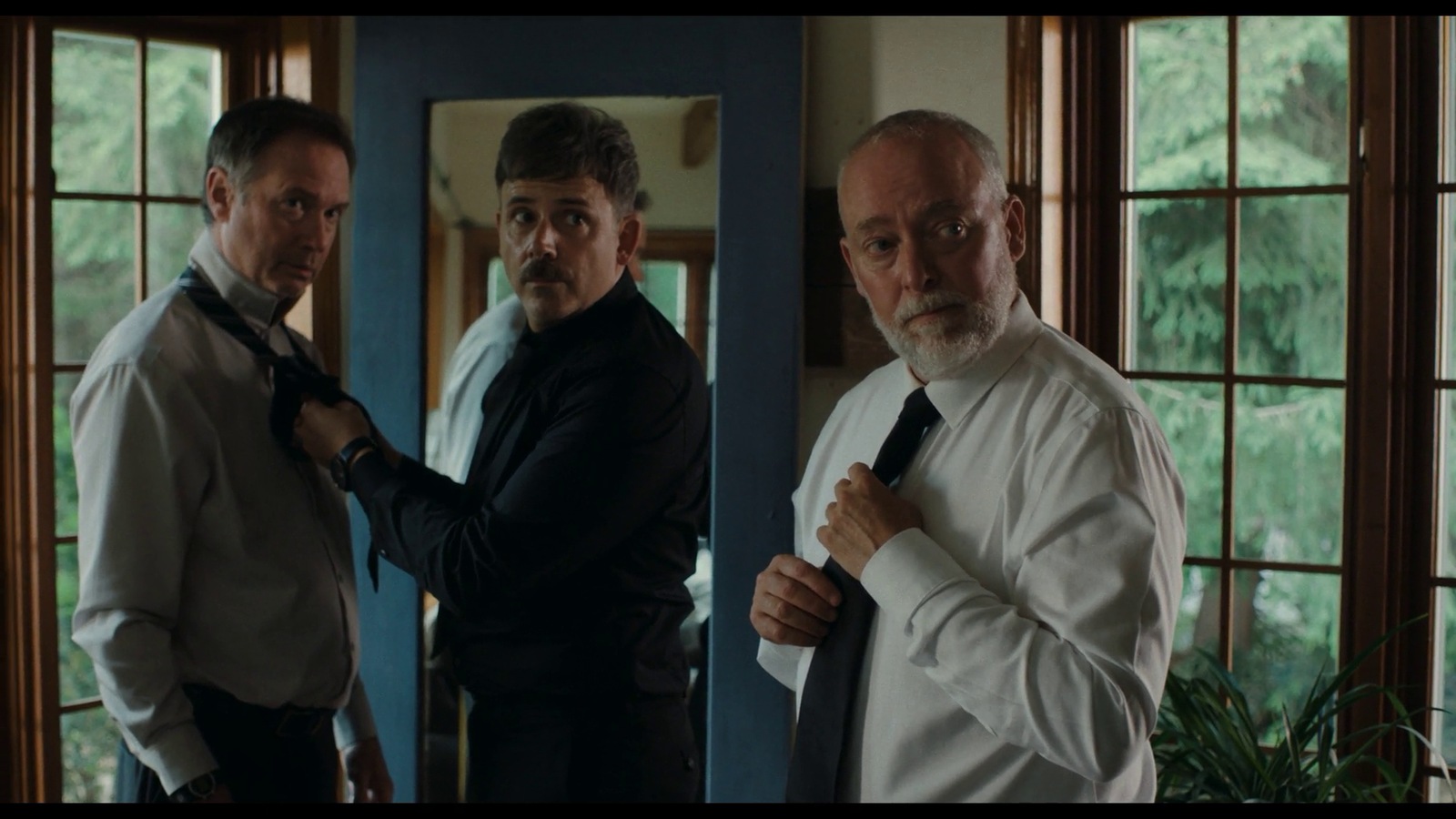 The film advances through skits that could have fueled a TV or web series. Why did you choose cinema?
GL : Each story finds its format by instinct. I do not know why. Perhaps the breath would not have been long enough to feed a series. The cinema also makes it possible to explore the psychology of the characters. In the series, yes, we talk a lot. But in the cinema, we observe and I really like putting my camera on people who are facing themselves. Life is absurd, the modern world makes no sense, so filming them facing themselves is like facing the first day of the rest of their lives, one step closer to understanding life. 'themselves. The cinema allows this intimacy.
And also, these days, I find that TV is very much the place of drama, of conflicts, and I think that after two years of pandemic, I needed light and repair, and cinema allowed that.
I consider that light is a character in its own right in the film and I would also like to highlight the talent of cinematographer Marie Davignon.
niagarain theaters from September 16.
The trailer (source: YouTube).