In 2016, a film for the least unexpected, Birth of a Nation, by Nate Parker, won jury and audience awards at the Sundance Film Festival, then sparked a mad bidding war between studios over who would have the privilege of distributing it. But soon after, her career took off in midair.
Nevertheless, if we stick to the film, how to explain that such a UFO, landed from nowhere, has thus made people talk about it?
One of the first films to respond directly to the controversy of #OscarSoWhite
In 2015, the world of cinema is as white as it is uniform – at least in appearance. This is particularly the case at the Oscars, where the lack of representation of African-American artists is a stain.
And in the wake of these legitimate protests (whose echoes are still felt today), a young director, also an actor, oversees the destiny of a first film, Birth of a Nationwhich does not content itself with recording the controversy, but confronts it directly by forcing – through its complexity and its ambiguities – reflection and interest.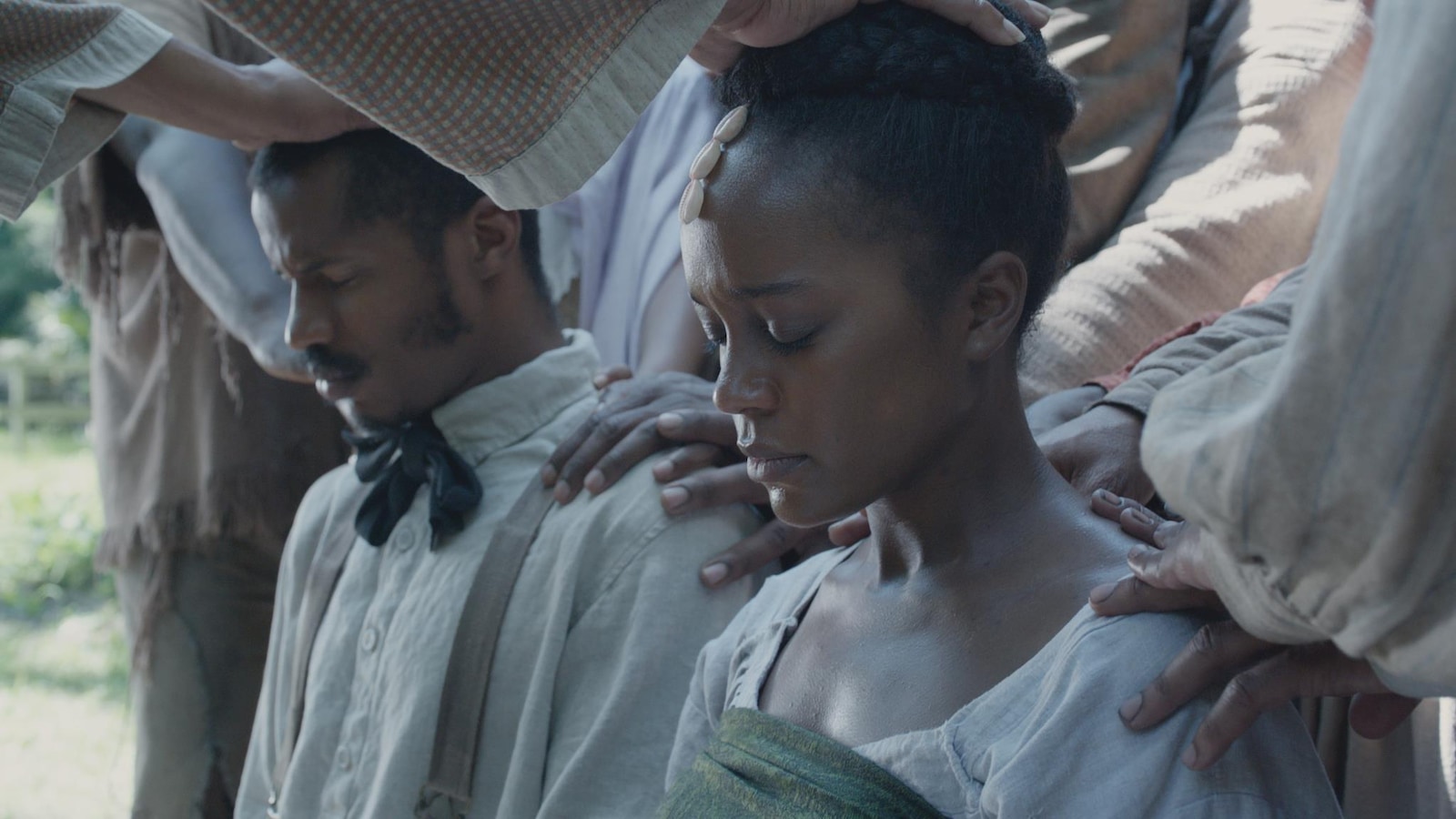 A political fire
Like it or not, slavery, a tragic period in the history of the United States, is constitutive of the identity of this country. We still feel the ravages today. But in the cinema, very few are those who have been able to grasp the brutality of this terrifying process.
And Nate Parker did not hesitate in illustrating in his own way the completely true story of Nat Turner. Playing himself this man born in 1809 on a plantation in Virginia, evangelized and educated by his master's wife – but having joined the other slaves after his death – he transforms his film into a veritable philosophical pamphlet and political, angry and sometimes unbearable (as during the hanging scene on Strange Fruitby Nina Simone, who seems to challenge us directly to ask us what has really changed today?","text":"what really changed today?"}}"> what has really changed today? ). Because Nat Turner will not have an easy role in the history of slavery: educated, he is indeed used by his new master as a preacher, sent to different plantations to enjoin blacks to obey…
A slap in the face of film history
Obviously, the fact of having named his film Birth of a Nation first recalls that this birth was made in pain, cruelty and dehumanization.
But it is also not insignificant, because this title had already capped a work in the history of cinema. A terrible, shameful work, with more than deplorable racist overtones.
A work made in 1915 by DW Griffith, in which the filmmaker perfected editing techniques and stylistic tools that ushered American cinema into the era of blockbusters (the film will notably inspire Gone with the wind). But a work that also made members of the Ku Klux Klan true heroes whose example was to be followed… Other times, other customs?
Birth of a Nation, Sunday 11, at 1:32 a.m. on ICI Télé. The trailer (source: YouTube)