Nathalie, a philosophy teacher in Paris, responsible for a small collection in a university publishing house, has a very full life. Two grown-up children, a husband who is also a teacher, a slightly hypochondriac mother, a young protege… But one day, after 25 years of union, her husband tells her that he is dating another woman…
Sautet + Chabrol + Allen
At just 35 years old, director Mia Hansen-Love was making her fifth film. As in The father of my children Where all is forgivenshe is again interested here in the daily life of the bohemian bourgeoisie, by multiplying the sometimes cruel dialogues, in any case lucid (the Claude Chabrol touch), by assuming a particularly pleasant warm side (the Claude Sautet pinch) and by claiming a cerebral and neurotic never forbidding (the Woody Allen touch).
But these references are not brandished to look pretty and respectable. They are rather infused with intelligence in this film whose charm remains absolutely unique.
A film that imposes itself… in spite of itself
It must be said, the beginning of The future can make you fear the worst: a tad old-fashioned, a greyish photo direction, a little cliche side of tearful French cinema. And yet.
What a surprise this film, which quickly reverses the situation and imposes a softness and lightness that transforms it into a fascinating, almost hypnotizing journey.
The ellipses, of several years, fit together, creating the brilliant rhythm of a disrupted life in all banality","text":"in all banality"}}"> in all banality without anything weighing or seeming artificial. A tour de force.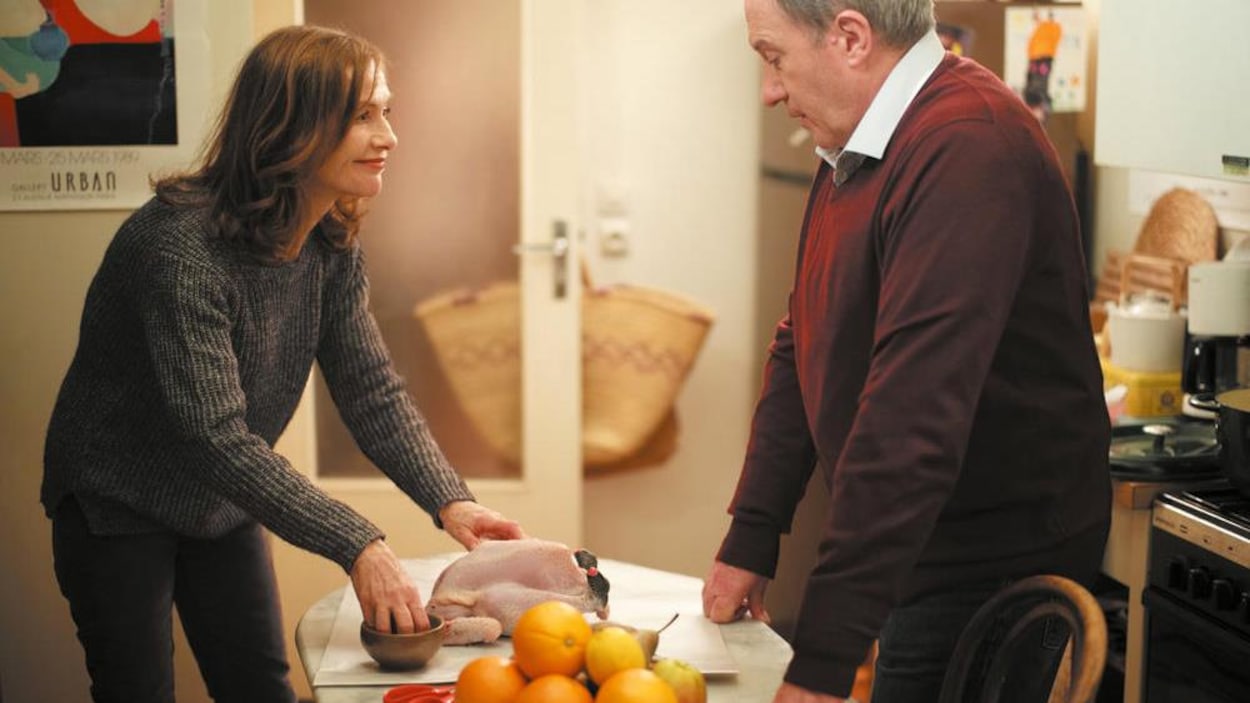 Isabelle Huppert in one of her best roles
Served by a fine, attentive, precise staging (awarded at the Berlin festival) which caresses the most serious things to reach a sometimes overwhelming scale, the actress amazes. Bright and cold, powerful and everyday, she is the bulwark that prevents the film from flirting with all sentimentality, all ease, taking Nathalie – and us with her – to truly fabulous heights.
Queen Huppert, again.
The future, on ICI Télé, August 25, at 2 p.m.
The trailer (source: YouTube)